August 16, 2010
I'm back from Montreal, Canada. I'll start off by thanking Otakuthon for having us as honor guests for the weekend. I would also like to thank the Otakuthon's staff for their hard work and making sure our stay was enjoyable. Not only was it our first time at the convention, it was our first time in Montreal as well.
It never occurred to me the people over there spoke French (shows how much I pay attention). I was cursing myself for the majority of the time for not paying attention in my French classes back when I was in college. Yeah, I took three semesters of French and I don't remember a darn thing. However, the majority of the people spoke English as well, so that helped a lot. That definitely saved me from grabbing my crotch and doing the pee dance just to say, "Where is the bathroom?"
The overall convention was great. I'm always excited about meeting the readers and talking to them. So for those who came by to the table and panel.. thank you! If you came by and I wasn't there, I apologize.
I also got a bit creative with our table sheet. This is what happens when you give me sharpies and a blank canvas.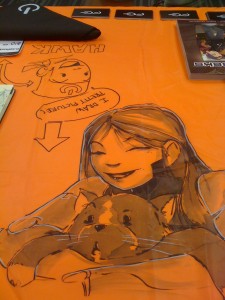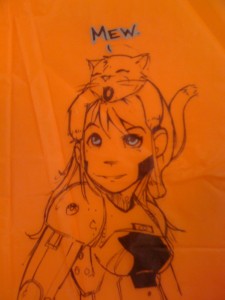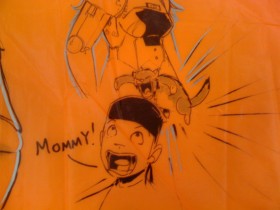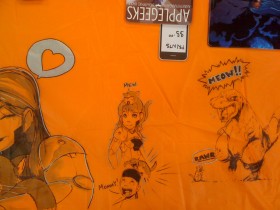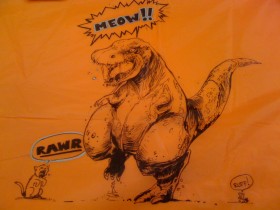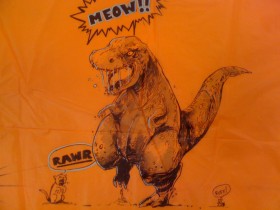 Again, I had a great time and I would love to visit again. So let them know. ;)