April 28, 2009
So do you guys like surprises? I hope you do. I would like to officially announce the second volume of AG, Applegeeks Vol 2 Weird Science. I wasn't lying when I tweeted about doing some work for dark horse last week.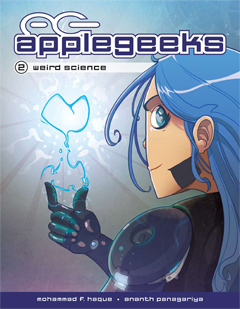 I went through couple stages to create the cover for book two. At the end, I think it came out perfect. I'm pretty happy with it. Click on the image above to get a closer look.
You can preorder volume 2 at Amazon. Also volume 1 will be release on May 6.