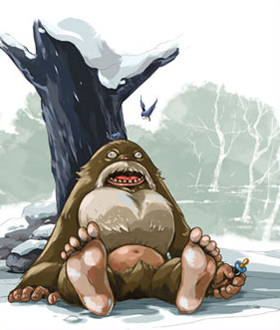 The Abominable Charles Christopher is a webcomic about a dim-witted yeti and crazy animal characters.
Start at the beginning…
This entry was posted on Monday, September 29th, 2008 at 1:21 PM and is filed under Rant. You can follow any responses to this entry through the RSS 2.0 feed. Both comments and pings are currently closed.