Issue 216 is up, on time too!
The eve story arc is almost over, I believe we have two more comics left. So the story is wrapping up quickly. After we're done with this, we'll start doing random comics again. Then we'll do another story arc, and so on.
Oh yeah, I finished the FF model over the weekend.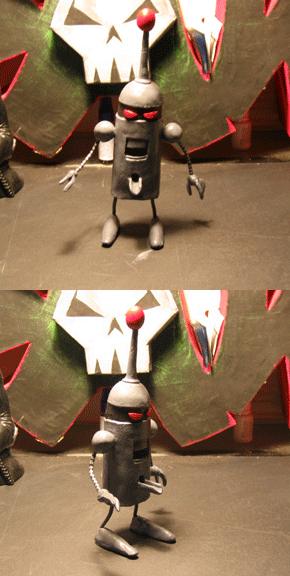 This entry was posted on Monday, October 3rd, 2005 at 4:22 AM and is filed under Rant. You can follow any responses to this entry through the RSS 2.0 feed. Both comments and pings are currently closed.