October 30, 2004
Posted @ 8:28 PM by Hawk in
Rant
|
Comments Off

on EllChan, Pirate, and Bunny
I'm working on a fan art for a friend, below is what I have so far. I really want to ink this by hand, but at the same time I don't want to screw up the sketch. Since I'm spoiled by the undo command on the computer, I get very nervous when I ink on paper. I wish I had a lightbox, that would solve my problem. Another solution, I can print this sketch out at a low opacity, ink on top of it, and then scan it back in. Hmm I'm going to try that. I'm so smart…ok not really.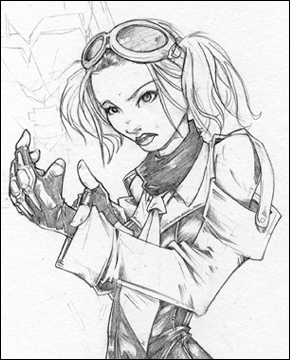 After I finish the EllChan fanart, I'll be working on a pirate art…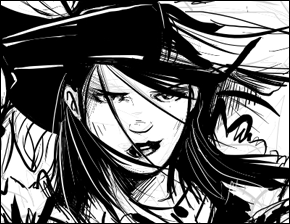 If you missed Ananth's links in his rant, here is it again. Bunny is a simple but funny comic by my good friend darkLem. I really enjoy his artwork, he was the one who got me hooked on Painter…damn you lem!
Basically Bunny started off as a random art. I suggested that he should do a simple comic about the bunny. He agreed…but somehow I managed to convince him to do a bunny comic everyday. At the same time I had a website design that wasn't being used, and it was perfect for his new Bunny comic.
I have a plan..a mission. My plan is to make lem famous, make Bunny bigger than Applegeeks and have lem on the webcomic panel at Otakon. I will succeed!